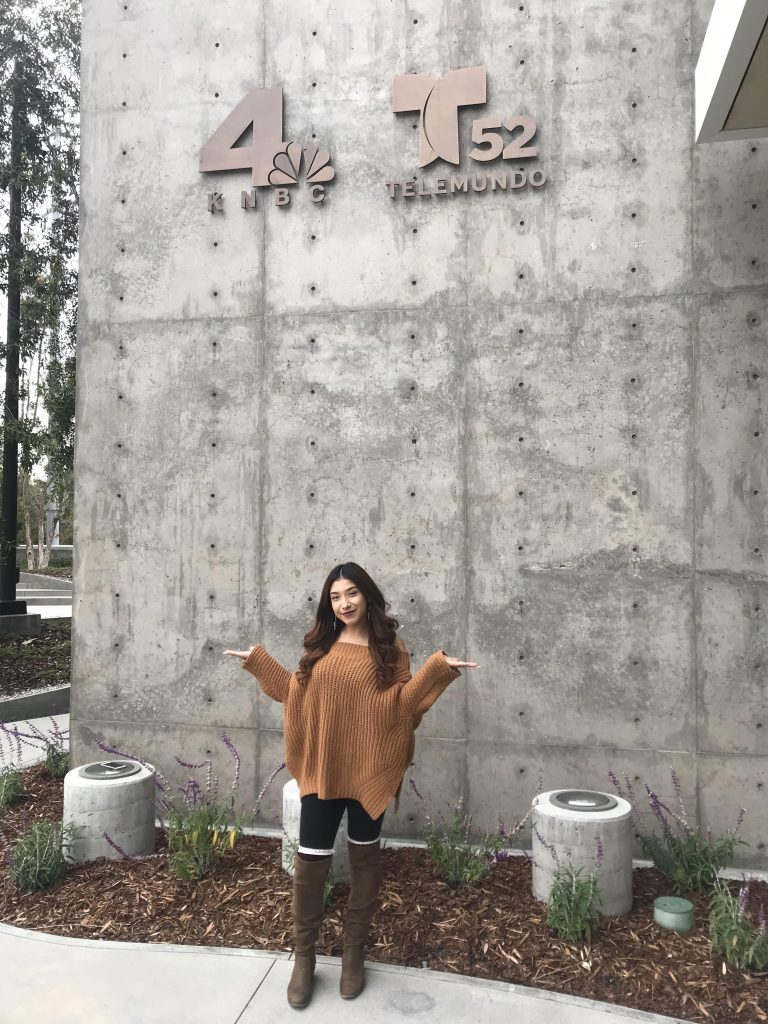 The Fullerton College Journalism Program recently developed a relationship with NBC/Telemundo where one student will be selected each term to work as digital reporting interns.
Kimberly Solis, former editor of Antorcha del Sur, was the first student selected for the internship. She recently completed it and shared her experiences.
While interning at NBC with the digital team, not only did I acquire various marketable skills, but I was also able to meet and work with experienced journalists. I also built friendships with other interns, who are aspiring journalists like myself.
Given that I'm bilingual, I was able to work with Telemundo and write articles, clip video and translate stories for them.
Some of the things I accomplished while interning were creating my own story and picture gallery. With the help of my supervisor, I was able to do pretty amazing things, like shadowing reporter John Cádiz Klemack. It was a thrilling learning experience as I was put to the test and was given the task to interview Senator Steven Bradford. Klemack shared some tips that I will definitely use to improve as a reporter.
I also met with the producers a couple of news anchors of NBC whom I had the privilege to learn from and get some great behind-the-scenes experience.
Interning at NBC has provided me with new skills, new contacts and helpful tips that will help me into becoming a successful journalist.