As the longest running college journalism program in Orange County, Fullerton College has had many students pass through the program. Here are some of their stories.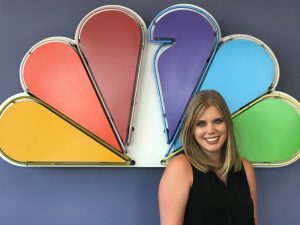 Stephanie Stevenson
reporter at KHQ, NBC affiliate Spokane, WA
Sitting in on murder trials, knowing how to talk with police at crime scenes, finding stories ideas… everything I was expected to know walking into a reporting position at KHQ, I learned first at Fullerton College.
By Journalism 101, I was expected to quickly turn in stories, and work on several at a time. As a brand new writer, this was terrifying. But, my professors took time and met with me, individually, to improve my storytelling.Fullerton College knows journalism lives beyond the four walls of a classroom. So instead, professors would hold class in court, city hall or downtown.
Fullerton College is a great place to fall in love with journalism. It turned a dream job, into something I could reach. I'm proud to be a Hornet!

Andres Martinez
News Producer, Telemundo
With a passion for storytelling, I've always considered myself as an entrepreneur, whose career in journalism flourished in 2010 as a student at Fullerton College. One day, after an unsuccessful attempt to petition into a math class, I came across a flyer in the Technology and Engineering building that changed my life. "Spanish Journalism" was the name of the class that gave me the tools and the inspiration to co-develop and launch La Antorcha, at the time the only Spanish online publication at a community college in the state of California. La Antorcha provided me with a platform to inform and educate our student body, who many times didn't feel represented on campus. First-hand experience was just one of the many perks of being involved in the journalism program at Fullerton College.  I was able to work with a group of professional and passionate students who strived to make a difference. As Editor in Chief of the new publication I wore many hats, and was able to study and understand the broader aspects of journalism — print and online — in addition to photography and video. The base of my career as a News Producer started at Fullerton College as a student of the Journalism Department.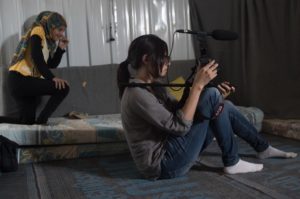 Jessica Chen
Digital Reporter, Los Angeles Times
Journalism has never been for the faint hearted. When I started in this industry more than 10 years ago, Jay Seidel showed us the reporting of Kevin Sites, who at the time was the model of backpack journalism. I thought, "I want to do that." The journalism program at FC gave me the hope that the industry provides opportunities to those who don't have a traditional writing or photo background. In fact, what mattered were the late nights in the newsroom, being hands-on and sweating every detail until the paper went to print, combined with the willingness to go far to report stories that mattered to me. At the time, driving to San Diego felt like a far stretch for me. Little did I know, it later would become reporting from the Middle East. I am so appreciative for the groundwork laid by journalism professors and the experiences I had at FC that helped me land my first journalism job. If it weren't for my classes and instructors, I would never have developed the courage to try out this field.
Kelly Knezovich
E! News
Fullerton College has the tools for everything relating to journalism. Not only are you able to write, shoot, and edit your news stories, but you can also perfect your writing with the Hornet, FC's newspaper. The camera equipment at FC is really top-rated, it's what the actual pros use!
The education I received at FC was unlike any other department at any other school I attended. Since graduating from FC, I worked for E! News for 5 years, beginning as an intern, and moving up to a producer. On my fifth year, I was promoted to Talent Executive Assistant and was able to experience in person shoots, movie premieres, TV show sets, and one-on-one interviews with all of today's hot celebrities. I can honestly say I wouldn't be where I am today if it weren't for all of the incredible hands-on experience at FC and the feedback I received from Jay Seidel. Having someone in your support corner is so important in this industry and Jay is just that person
Nathan Percy
Reporter, SoCal News Group
My experiences at Fullerton College were a springboard to what I would eventually be doing in the professional field of journalism. I had an interest, but little knowledge of how the field worked when I started attending classes in Fall 2008. Through multiple classes, I had the opportunity to learn and develop diverse skill sets, then had the opportunity to immediately put what I learned to use through The Hornet, the campus newspaper, where I truly got more than what I planned. My original plan was to work as a sports reporter, but I received valuable experience in other aspects of newspapers: editing, design, incorporating photo and video and reporting through social media. As editor-in-chief of the newspaper for two semesters, I had to develop decision-making skills to tell my staff to pursue stories that were newsworthy and useful to the campus. All those skills were important not only to inform those on campus, but to help me land a job with the Orange County Register, now part of the Southern California News Group, for the past four years, two as a sports reporter, nearly two as a city reporter and currently crime and public safety. Fullerton College allowed me to dive right in. I may not have had that chance right away at a four-year university.

Chris Haire
Senior reporter, Long Beach Press-Telegram/Southern California News Group
When I came to Fullerton College in 2006, I lacked both direction and confidence. I had no clue what I would enjoy doing and, after underachieving throughout high school, did even know if I could do well academically.
What I did know was that I enjoyed writing — and the best part of my day was reading the morning newspapers. Both the Orange County Register and the Los Angeles Times, in print. So I enrolled in an introductory journalism class.
I took to it immediately. Over the next three years, I'd take the multiple classes, including magazine production and the Hornet, where I was news editor, and meet three of my best friends. From Fullerton, I'd go on to San Francisco State University, get my master's degree at Columbia University and become an intern at my hometown paper, the Register. Four months later, I was hired full-time.
I have now been a professional reporter for 5.5 years, taking on larger and larger beats; in February 2018, I was transferred to the Press-Telegram, where I am now the senior reporter, a role that includes writing long-form narrative features and some editing.  I have Fullerton College to thank for a career I love.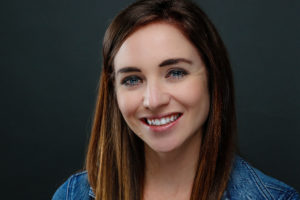 Krysta Fauria
Digital Reporter, Associated Press
Fullerton College equipped me with both the skills and the news judgment necessary to thrive in the competitive journalism industry that exists today. My classes gave me practical experience in multi-format reporting, which made it possible for me to obtain sought-after internships at an early stage of my education. In addition the tools and skills I learned while working at the Hornet, I was also taught the importance of striving to be fair and accurate in every story I did. Years after leaving Fullerton College, I was asked about why I wanted to be a journalist during an interview for an internship at the Associated Press. I told them about a story one of my peers did at Fullerton College, and how that story demonstrated the power of journalism and its ability to create change and hold people accountable. As a reporter for the Associated Press years later, I am still so grateful for the stories I reported on, the skills I obtained and the lessons I learned here at Fullerton College.
Carla Gonzalez

Reporter and anchor, teleSUR, Venezuela

My experience at the Journalism Department in Fullerton College was key to my career. I took writing and reporting classes, which were essential to be part of the campus newspaper The Hornet, in 2010. That opened many doors for me. It gave me the confidence I needed to go from just reading books about being a journalist, to really becoming one. I had the opportunity to report on culture, sports, politics, social issues, and on campus events, and had an amazing team of editors, who became friends, that helped me all the way and I never felt lost throughout my time there. Their understanding of the media world, and how a real newsroom works, gave me the tools I needed to succeed. Now, I'm reporting on a TV station that began as a Spanish-only outlet, and I'm part of a larger project to turn it into an international one, reaching in English, to other regions of the world.

Brianna Flores
Producer, KPCC radio, the NPR affiliate station in Los Angeles.
As a producer, I work with our newscast teams and our shows to create the news and thought-provoking conversations more than 950,000 people listen to each week. My career probably wouldn't have been possible without the great faculty members and journalism program at Fullerton College.
After signing up for some of my first journalism classes ever, I became a staff writer and later a news editor for The Hornet. Both roles taught me the value of good news judgement and good writing, and exposed me to friends and mentors I still keep in touch with today. Overall, Fullerton College helped me land my first reporting internship, and really opened doors for me as a journalist.

Stephanie Ornelas
Editor, 526 Media Group.
The support and resources Fullerton College offers its Journalism Department are designed to help students thrive, and that's exactly what it did for me. Fresh out of high school and having no idea what I wanted to do in life, I came across Jay Seidel's Journalism 101 class. Little did I know that would change my life forever. When Jay organized an internship program for us with The Orange County Register, I discovered my love for storytelling in a different way­­­­­- through community reporting, business profiles and feature writing. Working for the Register made me realize how important internships truly are. The hands-on experience I got from this led to even more opportunities as I continued to take journalism classes and work on The Hornet, FC's campus newspaper. The Hornet equipped me in every way, whether it was through designing pages with the latest programs, practicing multi-media, or newsroom management. I was lucky to be editor-in-chief for a short time, until I received a job offer to be an editorial assistant for a trade publishing company. Since then, I've been working as a full-time editor and staff writer for a Newport Beach-based media company, writing for and designing various trade magazines and websites. I've been lucky to travel to several events across the county and work with talented authors. It's hard to say where I would be in my career without the Fullerton College Journalism Department.